Rancho Santa Fe
Offering a world-class lifestyle, Rancho Santa Fe is one of the most exclusive and affluent communities in California.
Homes for Sale in Rancho Santa Fe
Welcome to Rancho Santa Fe
Rancho Santa Fe's historic Covenant is the original heart of the community and was named a California Historical Landmark in 1989 as an important example of a planned community. It also received the Cultural Landmark Designation for its meandering tree-lined roads, beautiful water features and lush landscaping.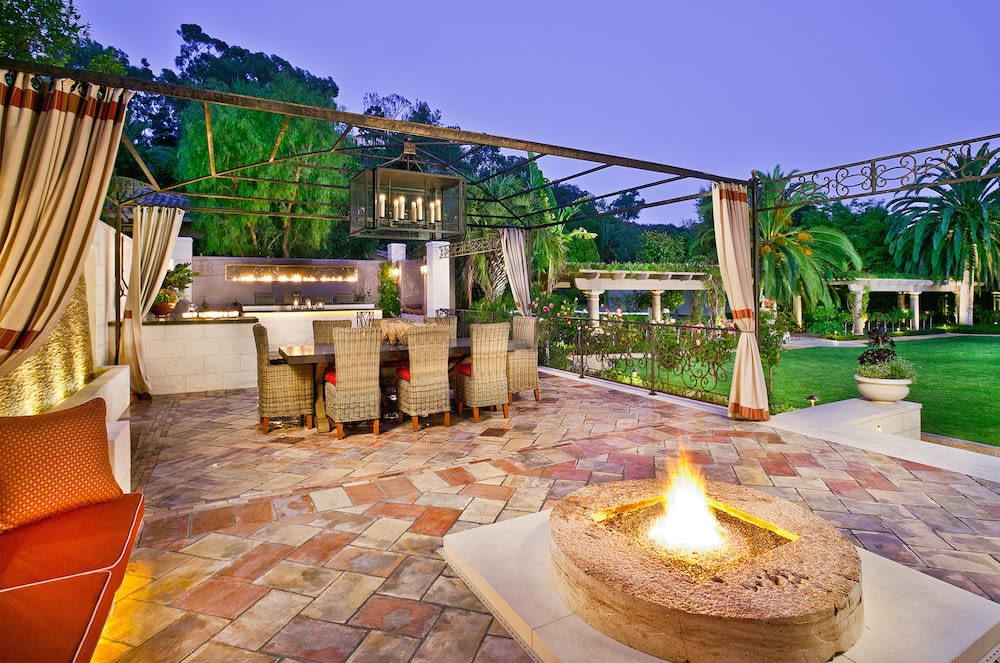 Rancho Santa Fe – The Pinnacle of Understated Luxury
The world-class lifestyle of The Rancho Santa Fe Covenant has attracted some of the most notable residents in the country and has made Rancho Santa Fe one of the most exclusive and affluent communities in California. There are 50 miles of horse trails, a riding club, garden club, community center, gorgeous Rancho Santa Fe luxury homes, and so much more.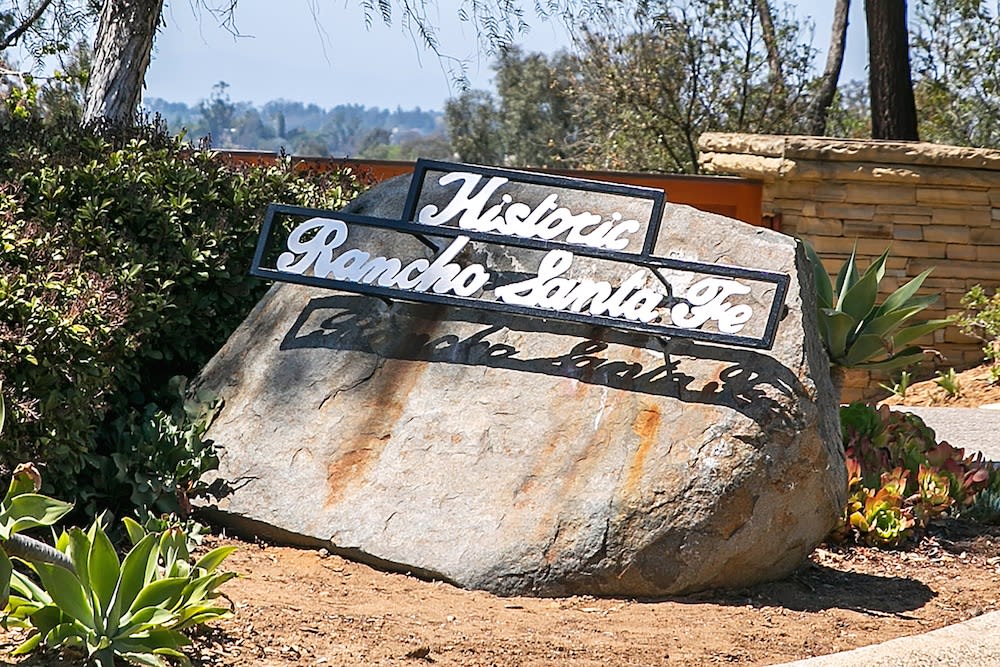 Real Estate Insights
The Covenant of Rancho Santa Fe is governed by the Rancho Santa Fe Association. Its founders' objective of preserving and maintaining the character of the community is simple: Uphold the quality of all Rancho Santa Fe architecture by guiding the use, height and size of buildings. Covering about 10 square miles, The Covenant currently presents about 2,000 breathtaking properties.
Covenant residences range in price, acreage and custom design, and many are enhanced with guest houses, pools, tennis courts, gyms and multi-car garages. Rancho Santa Fe homes reflect a wide array of timeless styles, including Tudor, French Country and Spanish-Mediterranean. Just 4 to 6 miles inland from the Pacific Ocean, real estate within Rancho Santa Fe's Covenant range's from about $500,000 to $25,000,000, making these luxury estates some of the most expensive and desirable in the entire country. The expert Rancho Santa Fe realtors of K. Ann Brizolis & Associates can provide you with more information about these gorgeous properties.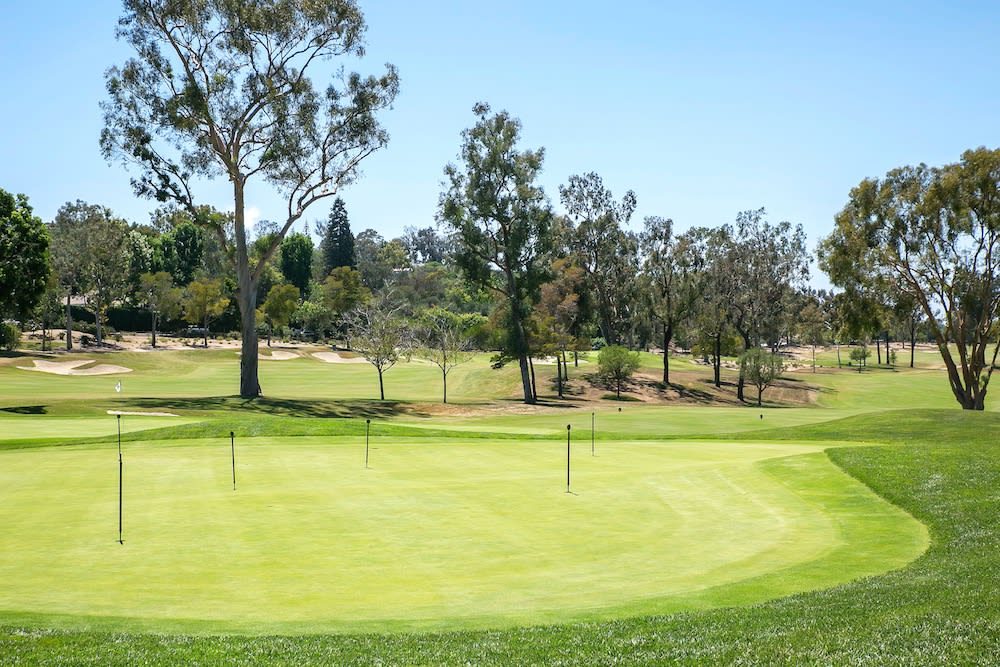 People & Lifestyle
Residents can enjoy the privilege of joining the Rancho Santa Fe Country Club, home of one of the oldest and most prestigious golf courses in the United States. Homeownership in the Covenant includes a social membership to the club. The Rancho Santa Fe Covenant is home to miles of jogging and horse trails, several athletic fields, and an easily walkable village with a library, a post office, banking and lodging.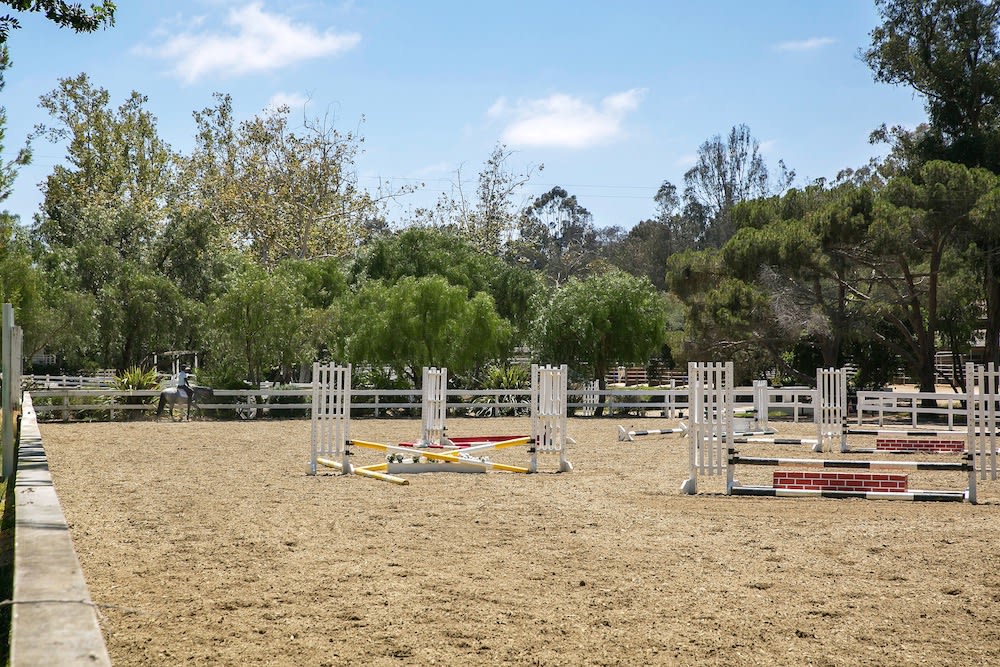 Insider Tips

Parks & Nature
Black Mountain Open Space Park: This sprawling park has plenty of space for hiking, biking and more. There are many lookouts throughout the park to capitalize on the stunning views.
Lake Hodges: This lake serves as a reservoir, and the surrounding area has more than 1,200 acres of open land. There are barbecues and picnic tables available for the public.
Elfin Forest Recreational Reserve: This reserve was set aside to protect Southern California's scenic resources. There are opportunities for hiking, biking and horseback riding against a backdrop of sweeping ocean views.
San Elijo Lagoon: These wetlands are some of the few that remain in Southern California. San Elijo Lagoon has a Nature Center with information about the plants and animals found throughout the area.
San Dieguito County Park: A 125-acre park with picnic pavilions, barbecue grills, playgrounds, a basketball court, a rentable gazebo, hiking trails, exercise stations, and Miracle Field, which is a baseball field designed to be accessible for players with disabilities.
Beaches: The sandy shores of Del Mar, Solana Beach and Encinitas are just minutes away.
Hotels & Resorts
The Inn at Rancho Santa Fe: The centerpiece of The Village, the Inn features cozy bungalows, pristine landscaped grounds and an award-winning restaurant.
Rancho Valencia: This lavish resort is positioned on 45 acres. Its upscale amenities are paired with a variety of activities on the grounds.
Morgan Run Club & Resort: With a location close to Torrey Pines, this hotel has golf course access, and the rooms are comfortably outfitted.
The Hotel del Coronado: The legendary Grand Dame of hotels in San Diego, The Del offers a wide array of beachfront activities and dining options.
Restaurants
At the Village of Rancho Santa Fe, residents will discover Caffe Positano, Rancho Santa Fe Bistro, Morada, Mille Fleurs, and Thyme in the Ranch.
Nightlife
Rancho Santa Fe and its neighboring communities offer a broad spectrum of destinations for a night out. Choose from a wide array of country clubs, restaurants, and beach-side taverns.
Shopping
Along with the Village, Rancho Santa Fe is home to Del Rayo Village Shopping Center, which offers GSB Men's Clothier, Kitchen Debonaire, Dolce Pan E Vino, Le Dimora Home Furniture & Decor, and a Sunday Farmers Market.
Award-Winning Schools
Rancho Santa Fe Covenant homes are located in the San Dieguito Union High School District, Solana Beach School District, and the Rancho Santa Fe School District, with its award-winning Roger Rowe School. An excellent education is also available at many of the nearby academies and private schools.
Discover Your New Home at Rancho Santa Fe Today
K. Ann Brizolis & Associates, with all of our expert Rancho Santa Fe real estate agents, wants to help you find a home that is the ideal match for your lifestyle. Our real estate listings within Rancho Santa Fe's Covenant are without compare. Please contact us today to schedule your private tour.